Bactrian Banded Alabaster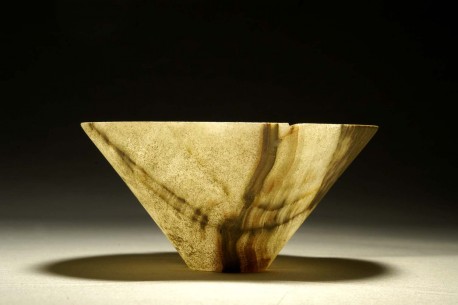 SW_MS_1011
Bactrian, 2200 B.C.E. – 1700 B.C.E.
D. 14.5 cm
Fine condition
Sold
The Baidun Collection. Purchased from the Jerusalem Local Market, 1980's.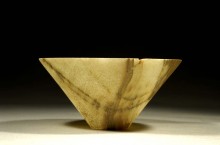 The smoky bands of this alabaster bowl are richly affected by the sharp edges on the mouth and the piece's thin sides. This bowl would have been used in religious ceremonies to hold a number of aromatic ointments and balms, so it was carefully cut to convey its austere use.
This bowl comes from Bactria, a Hellenistic term for the ancient region west of the Indus River in modern day Iran, Afghanistan and Uzbekistan. The region was the birthplace of Zoroastrianism before invasions and conquests of the 7th century introduced the region to Islam, which still remains the region's dominant religion. This piece is in excellent condition and is as beautiful as it is historical.