Core Formed Glass Tortoise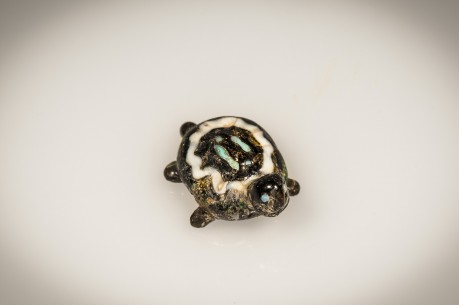 GL_BZ_1013
Byzantine, 600 A.D. - 700 A.D.
L. 3.5 cm
Fine condition
$2,200
The Baidun Collection. Purchased from the Jerusalem Local Market, 1980's.
Extraordinary core formed glass tortoise of Byzantine origin. Simple nubs of the feet and tail protrude from small-shelled body, atop of which lie a stylized ring of white glass surrounding two bands and two dots, both turquoise. Figurine's head contains two turquoise glass eyes as well as a short, ridged nose and a small mouth. Richly speckled throughout with original emerald-green patina.